StarLeaf offers business collaboration products and services that enable people to message, meet, and call anyone, on any device, at any time.
StarLeaf is an award-winning, global service provider with an open cloud platform that is secure, scalable and fully interoperable. Our messaging, video conferencing, and video calling services allow organizations to communicate and collaborate easily, smoothly, and with zero interoperability issues.
Message, Meet and Call Anyone on Any Device
With StarLeaf, your teams don't have to worry about what systems others use, as they have the freedom to message, meet, and call anyone – even Skype for Business users or people who don't have video endpoints. StarLeaf aims to provide its customers with the most affordable, easy-to-use, and reliable video and voice communication systems on the market.
Cloud Conferencing the Way You Always Wanted
Business grade multipoint video conferencing with more capabilities and fewer restrictions at a significantly lower cost than traditional bridging hardware. Why settle for status quo when you don't have to? BlueJeans cloud video conferencing platform breaks the barriers of infrastructure deployments and frees your organization to use video the way you've always wanted to.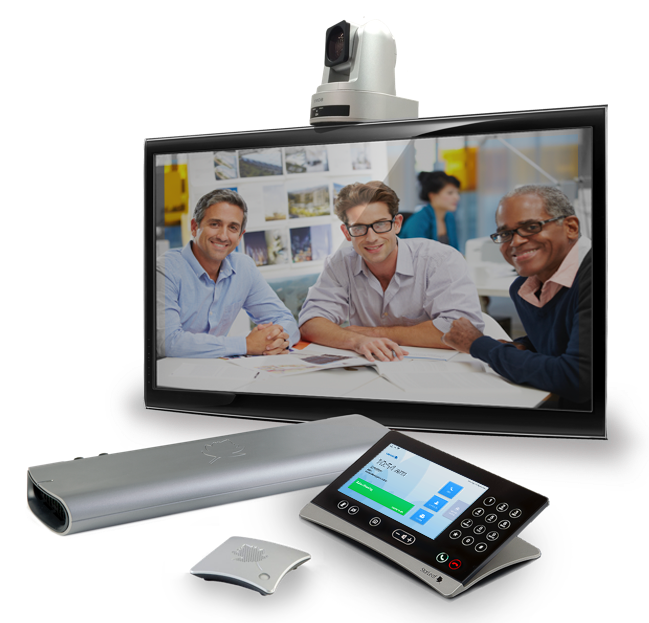 StarLeaf Services and Features
StarLeaf offers cloud-based video conferencing services and collaboration tools that create real value for your business. Whether it's one-to-one video calls, large video conferences, or chats between teams; StarLeaf's solutions are designed to enhance productivity and provide seamless collaboration.
Messaging
Help your employees to work more productively and collaborate more easily with a messaging app that lets teams and individuals quickly discuss projects, ask questions, and stay up to date no matter where they are. With one-to-one messaging, group chats, and the ability to escalate any chat to a video call, it's all about effective communication.
Video Conferencing
Remove barriers to communication and hold video conferences that anyone can join, from anywhere, on any device. StarLeaf's cloud-based technology offers unparalleled interoperability with other video calling services so your organization can connect with the widest possible audience.
Video Calling
Communicate better and make decisions faster with cloud-based video calling that's as easy as face-to-face conversation. Wherever you are and whatever device you are on, StarLeaf lets you make calls to anyone, anywhere, on any video calling device.
Skype for Business
Get even more out of your existing investment with StarLeaf's range of solutions designed specifically for Skype for Business. Extend Skype for Business into meeting rooms, conference suites, and huddle spaces; and gain the ability for clients and partners on any standards-based video device to join your Skype for Business meetings.
Recording
StarLeaf Encore helps you to get more out of important video meetings or remote training sessions. Encore allows you to record all the audio, video, and screen-sharing in high definition. Then it can be downloaded or shared so you can review it again, send it to non-attendees, or post it for wider review and archiving.
Admin Controls
No matter how many users or meeting rooms you have—or where in the world they are—StarLeaf's powerful admin controls allow you to update settings from a single location, check device and user statuses at a glance, and provision new meeting rooms and accounts, all from a user-friendly dashboard.
Cloud Portfolio
StarLeaf App

The StarLeaf app is a simple, secure and reliable application for all messaging, meetings and calling. It works from anywhere, on any device, so your employees can collaborate, share and discuss as easily on the move as at work, and it is completely.
interoperable with other third party video calling devices.
GT Mini 3330 – Meeting Room System
Turn any meeting room or huddle space into a video conferencing suite with the GT Mini 3330. Its powerful features bring together team members, customers and partners from all over the world to collaborate and discuss as easily as if they were in the same room.
Group Telepresence 3351 – Enterprise Room System
The Group Telepresence 3351 is specifically designed to facilitate rich, immersive and auditoriums. Designed for professional AV integration, it supports multiple screens, microphones and cameras so that your attendees experience every detail just as if they were actually in the room.
PT Mini 3020 – Desktop Video System
The PT Mini 3020 transforms individual desktops into high quality, fully-featured video calling systems. A compact device complete with h andset, touchscreen, USB camera, and the ability to connect to a PC for screen sharing and video calling, it provides full StarLeaf video calling and meetings functionality.
Endpoint Subscriptions (Third Party – Polycom, Cisco, H323/SIP, etc.)
Extend the life of your existing video calling equipment or gain new functionality by registering your video room devices with the StarLeaf cloud. A StarLeaf third party room systems subscription removes the need for video network infrastructure, bringing you total interoperability with other video calling devices so you can communicate and collaborate more easily and more widely than ever before.
Microsoft/Skype/Teams Portfolio
GTm 5140 – Skype Huddle Room System
A small form factor device purpose built for Skype for Business, it is perfect for huddle spaces and smaller meeting rooms. The GTm 5140 offers exceptional quality video and voice and the ability to add screens, a camera, and a microphone so your Skype for Business meetings will be more professional and engaging than ever before.
GTm 5250 – Skype Enterprise Room System
With support for multiple screens, microphones, professional cameras and full AV integration, the GTm 5250 is perfect for meeting rooms of any size. It turns any Skype for Business meeting into an engaging, immersive and professional video conference.
StarLeaf Maestro – Skype Endpoint Management
The GTm family of room systems extend Skype for Business into your meeting rooms, and StarLeaf Maestro allows administrators to manage small or large deployments of GTm room systems from a single location. It provides a dashboard overview as well as a simple intuitive interface to manage multiple devices remotely. It is available on-premise or as a hosted solution.
Skype for Business Interoperability Service
Get full value out of your Skype for Business deployment by being able to communicate with offices, clients or partners using other systems. StarLeaf Medley is the first and only free service to enable traditional meeting room systems such as Cisco, Polycom, or Lifesize to join a Skype for Business meeting.