Hear What Our Customers Say
We're Not the Only Ones to Say We're Perfect, Our Customers Do Too
We can talk about being perfect, but at the end of the day, we know it's what our customers are saying about us that tells us just how perfect we are.
"We consulted with Perfect Video Conferencing to improve our ShoreTel support experience initially and grew the relationship to deploy video systems in all of our offices. We now use a cloud bridge to tie them all together and have extended this to end-users at their offices. Now, we have a truly unified communications plan and Perfect Video Conferencing is an integral partner to delivering that to our internal customers."

BKF Engineers
"Perfect Video Conferencing assisted us in migrating some of our older and failing Polycom equipment to a more stable and affordable Lifesize end-point solution. We have recently adopted Zoom as our go-to collaboration solution for users joining from a variety of devices and locations. We were able to keep the high-quality endpoints without needing the expensive and complicated management of a bridge in our data center."

Fred Finch
"The team at Perfect Video Conferencing is responsive, flexible and always willing to help us when were in a pinch. We have a Lifesize cloud and two very immersive conference rooms. They are partners with our AV company and Vision Media. It was refreshing to see two vendors so highly focused on one goal: Us, their customer! We rely on their support, expertise and willingness to work with our non-profit budget. With their help, we are more efficient and better able to service the Ravenswood clients and families."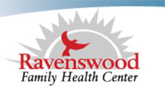 Ravenswood Health Center
"Perfect Video Conferencing helped us implement Lifesize Cloud for use within our organization. We were able to reduce conferencing costs by one-third – by consolidating to a single vendor. The Perfect Video Conferencing team has been very helpful in assisting us with making this transition to Lifesize Cloud by offering us training and help documents for our employees."

Valent
"Perfect Video Conferencing helped us implement a Lifesize video conferencing solution. We use this solution to support coordination, communication and project management globally. We are enjoying the benefits of being able to connect with anyone anywhere without travel expenses. We have also held emergency video conferences with our SRGE (Strategic Response and Global Emergencies) team members who are our first responders for global crises such as Haiti and Japan, in order to communicate with and prepare them for the imminent deployment."

Mercy Corps
"The Perfect Video Conferencing team has helped us navigate some limitations on our PBX. They have transformed our internal and partner communications with Perfect Video and VoIP services. Perfect Video Conferencing delivers every time."

Beneficial State Bank
"We utilized Randy and the team at Perfect Video Conferencing for a variety of projects and organizations. When considering ShoreTel, Perfect Video Conferencing was our first choice. Their partnership with Inflow has made our deployment seamless. Later, Perfect Video Conferencing also deployed some simple, inexpensive, high-quality USB cameras from Logitech that has enabled us to reduce travel costs and increase team collaboration dramatically."

Digital Airstrike
"The partnership with Perfect Video Conferencing has helped us improve our facilities and the value of the meeting room here at Hatch. Our tenants are looking for a premium workspace. The video conferencing solutions supported by the Perfect Video Conferencing team give our Hatch tenants the benefits of high-end solutions without the high-end costs."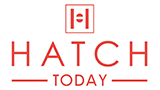 HatchToday
"Perfect Video Conferencing came in as the clean-up crew for us and have been a great resource for us. We have referred to them as the go-to experts due to their commitment to customer care, follow-up and quality. They hold many of the same values we strive towards in every interaction at Thomas Keller Restaurant Group."

Thomas Keller Restaurant Group
"The Perfect Video Conferencing team helped us implement video conferencing in our organization, and we're enjoying the benefits of having face time without travel expenses. We are able to better connect and communicate when we can see each other face-to-face without having to travel to each other."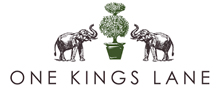 One Kings Lane