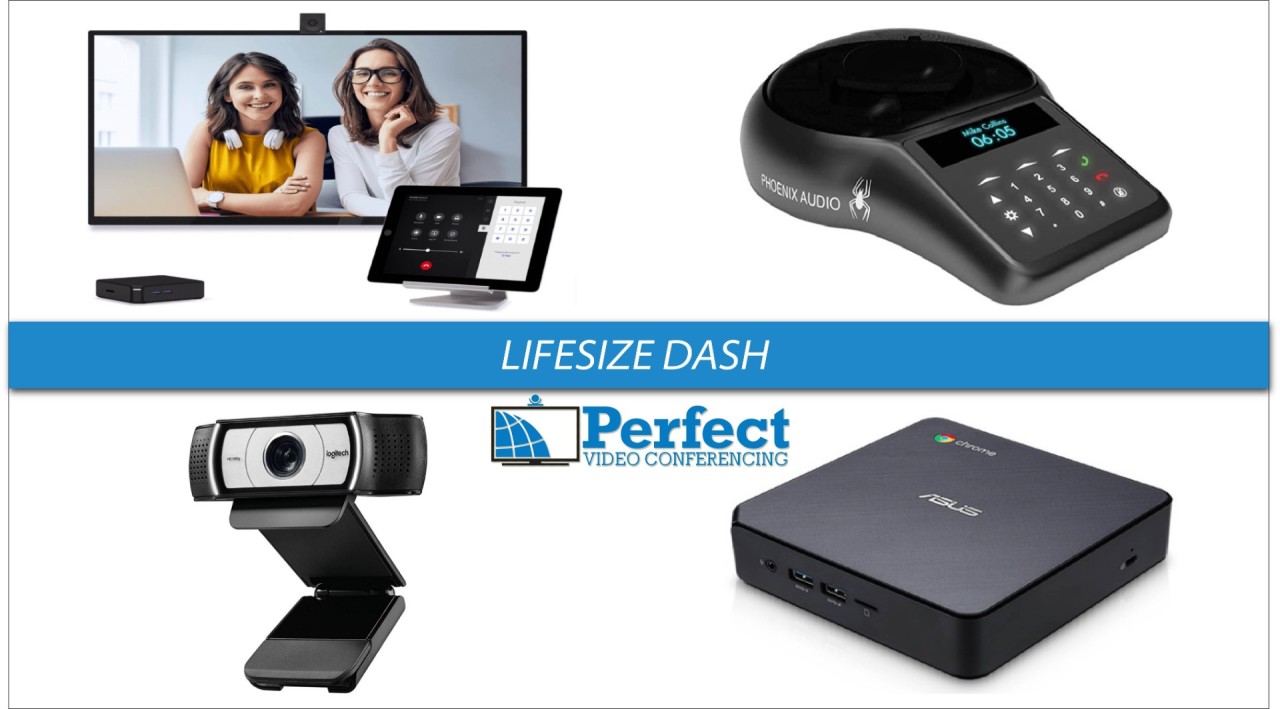 We, like most everyone else, are in love with Zoom. Ok, not EVERYONE is in love with Zoom – try being WebEx right now. Also, some legitimate security and data sharing concerns have been raised recently, but make no mistake, even if 100 Million of the new users that just jumped into Zoom leave, they still have 90 million new users. And, they mostly have won the feature war. There are some really powerful screen sharing tools and moderators and large group features are on steroids. We have helped designers plan the right environments for Zoom Rooms and we've helped customers train their end-users to get the most out of the platform. It, however, is not the only horse in this race.
Considering a Zoom Room? Consider Bluejeans, Starleaf- why not?  However, also consider Lifesize Dash. It's free.
It is also one of the only platforms that has two key features we consider competitive advantages and superior audio. You can also upgrade to a 4K video experience.
Two advantages:
Lifesize mobile and desktop application allows you to have 5 devices simultaneously logged in and allows both ring all (answer anywhere) and transfer calls between devices. Why should you care? Use case one: Have videosupport@yourcompany.com logged in to 5 agents around the organization. Use case two: Your home office user is having an issue- they dial that extension and get any one of the 5 agents.  Use case three: stuck behind your computer and need to change the laundry- transfer to your phone or tablet (mute the camera!) and then transfer back and forth without having to disconnect or disrupt.
Answer and Add, Call and Add: Lifesize is one of the only platforms where you can have two (or more) virtual meetings going on and if one meeting calls the other, it merges those calls. If someone is missing and calls you direct (rather than the VMR) – you can answer and add them to the meeting. Other platforms force you to drop the call you are on, then have (and hope for) everyone to join the meeting again.
In this video and post, we use a Lifesize's dash kit that is a fraction of the cost to most Zoom Rooms, mostly due to the ability to function on a very basic Chrome Box computing resource.
We've also used a Phoenix Audio MT505 – a phone, microphone and speaker kit that has a USB connection.
Why should you care and watch?
1- Many conference rooms suffer from multiple devices and crappy audio. The Phoenix Audio unit allows for one user unit that connects to your phone system (if you need it to), and USB to the computer. It also has a flat, cleanable surface, incidentally, so you can wipe it down between meetings.
2- The PVC office has great acoustics- and that matters. If you deploy the right microphone in the wrong room, your far-end participants will complain.
3- Dash is free. On this kit, we used the Phoenix unit, ($700) a Logitech B930 1080p webcam ($100), and a Chrombox Kit ($300) and a small display/TV – $200).
4- Lifesize has a bridge and hardware that connects to the bridge, so you have one manufacturer from end to end if you want it – and all the way down to the mobile and desktop users. There is also a browser-based option, so you can have a no-install video conferencing deployment instantly.
Want to know more? Enjoy the video and let's set up a demo.
About Perfect Video Conferencing:
Founded in 2009 by Randy N. Marcotte and John Killcommons, Perfect Video Conferencing was born of a commitment to integrity and partnership and the desire to create a boutique brand based on white-glove service to its customers.
What started as a simple conversation about shared values evolved into Perfect Video Conferencing. Those seeds of dedication to innovation and customer satisfaction has moved PVC from a shining star in a clouded sky of VARs to our own constellation of VAP – Value-Added Partner.
As our industry evolves, we continue to innovate and forge relationships in order to provide our customers with the most up-to-date unified communications solutions backed by the most customer-focused support, remaining true to those inspirations that are at our foundation.