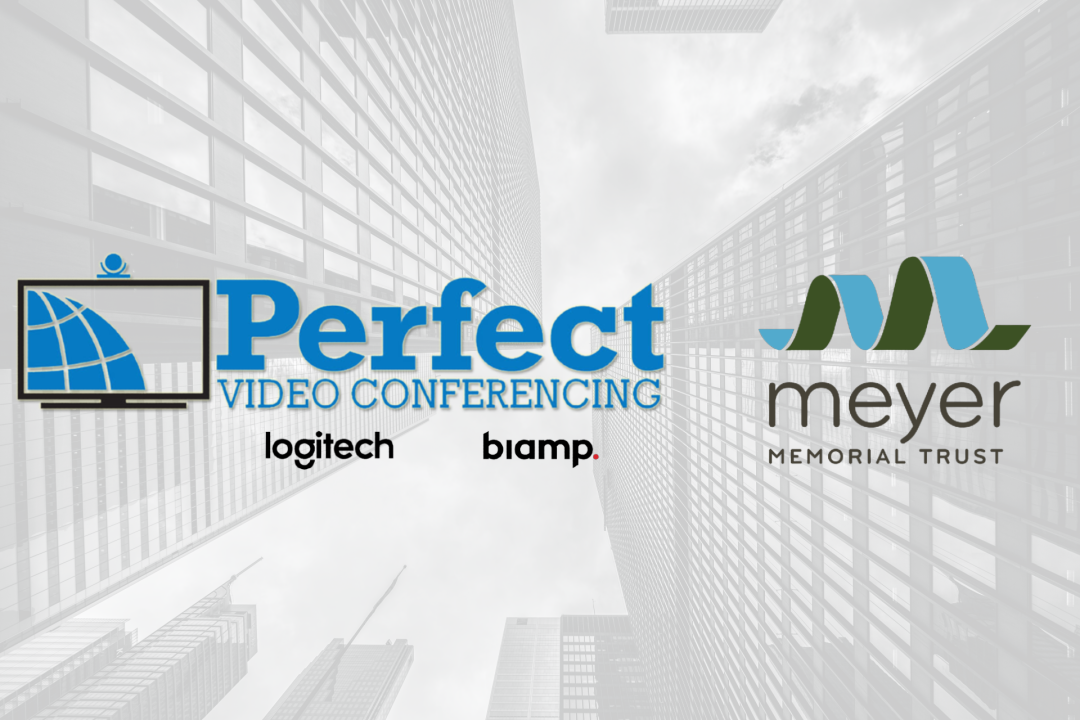 Perfect Video Conferencing (PVC) is proud to announce that one of our Clients Meyer Memorial Trust had successfully completed its new sustainable headquarters in October 2020. The new building houses office space for more than 40 employees and features a library, educational garden, and convening space for all-hands collaboration with community partners.
Meyer Memorial Trust is one of the largest private funders in Oregon, commits its position, resources, and energies to dismantle barriers to equity and improving community conditions so that all Oregonians can reach their full potential.
PVC and partners were honored to assist an organization that mirrors its values, commitment to excellence, sustainability, and justice. Our team helped Meyers Memorial Trust realize the dream of immersive, scalable, reliable, and affordable audiovisual and collaboration services. Meyers Memorial Trust wanted flawless sound and audio and to accomplish this h the all-hands collaboration space we fine-tuned the space using equipment and tools of another Oregon company, Biamp. In addition, our team installed a 3×3 video wall for the convening space, content sharing, and adding ceiling microphones and speakers that will be by end-users directly. Conference rooms are equipped with either Biamp or Logitech kits to service Zoom video conference collaboration
We are proud to be a part of this stunning groundbreaking sustainable headquarters.
SKANNER NEWS
Meyer Adopts Advanced Equity and Sustainability Approach in Construction of New Portland Headquarters
About Perfect Video Conferencing:
Founded in 2009 by Randy N. Marcotte and John Killcommons, Perfect Video Conferencing was born of a commitment to integrity and partnership and the desire to create a boutique brand based on white-glove service to its customers.
What started as a simple conversation about shared values evolved into Perfect Video Conferencing. Those seeds of dedication to innovation and customer satisfaction has moved PVC from a shining star in a clouded sky of VARs to our own constellation of VAP – Value-Added Partner.
As our industry evolves, we continue to innovate and forge relationships in order to provide our customers with the most up-to-date unified communications solutions backed by the most customer-focused support, remaining true to those inspirations that are at our foundation.