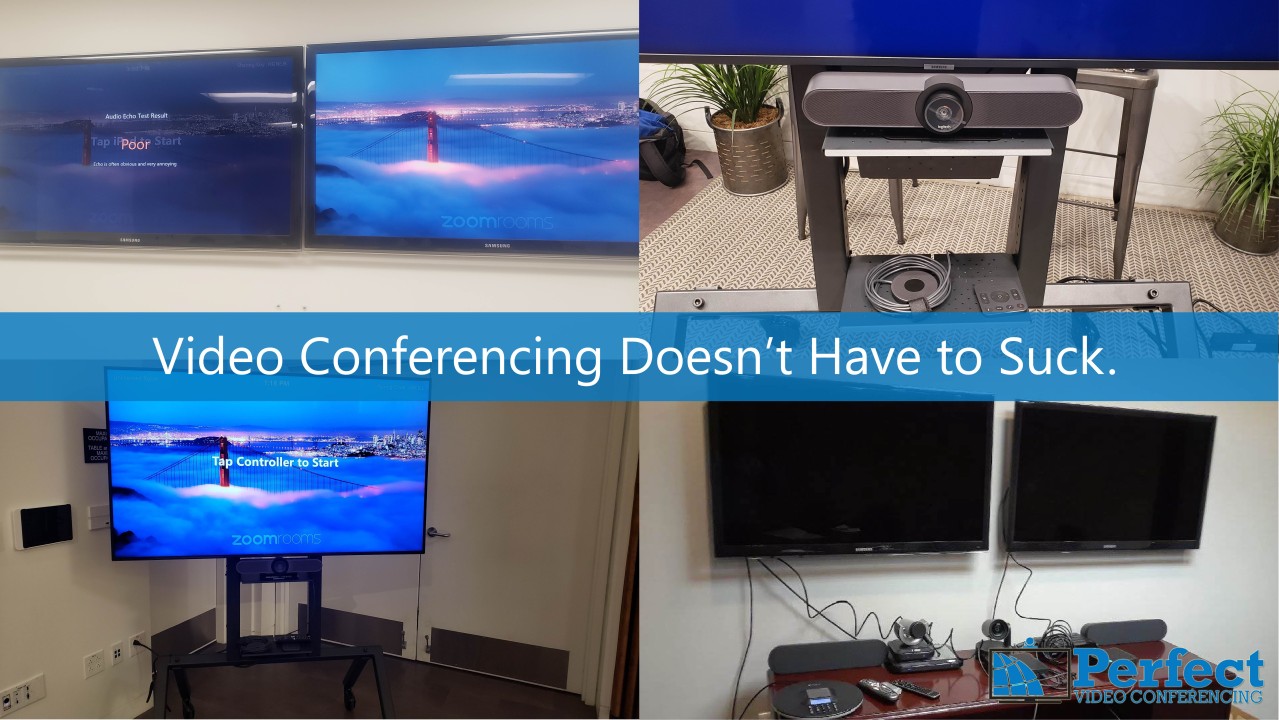 Hey CIO or IT Director – Teams can actually crush it for you and your team. A good video conferencing strategy can also be part of your Covid19- Corona response plan. Skype Video conferencing has been around for years and now Microsoft Teams is delivering on the promise (finally) to have Skype/Microsoft provide one seamless platform. In full disclosure, we spent years selling against the MS and Skype platform due to the known challenges and barriers and because there were (and are) many other viable alternatives. Some S4B calls were crap. We've seen them all. Also, we are not a Microsoft software partner either, but we do like to play well with others. Because of the improvements we have seen, we are all in on Teams (if done right).
Today MS Teams offers a lot of advantages:
– Free licenses, depending on your account.
– Unified messaging for the community.
– Consistent experiences at the desktop and conference rooms.
The challenge with achieving the perfect video conference deployment with Teams is getting is all right – from the right wiring, microphones, sounds, and camera (infrastructure) to the licensing and networking (IT preparation) to planning and developing and adoption strategy. Ready for a shock? That's where we come in.
We understand that low cost and an easy solution can actually become quite expensive and complicated if not done correctly. Many of our enterprise customers have a user base that are hooked on the office desktop and messaging client, so leveraging that platform for your collaboration and conference rooms makes sense and cents. But cheap (inexpensive) is not always good. Ready to try MS Teams as that unified video conferencing and collaboration experience. Let's go! But let's go carefully and our eyes wide open. There are many components and scenarios to consider before considering having a great video conferencing experience. The better your plan, the more you satisfy your users – whom we see as your internal customer.
Start with an assessment of these metrics. Once you have your ducks in a row, we would love to talk to you and help guide you in your choices. Our standard checklist follows.
Check the plumbing. Bandwidth makes a difference! Bandwidth refers to how much data can be transmitted per second from the internet to your device. If you have low bandwidth, your video conference will get choppy.
Check the environment. The physical rooms can make or break the video call. With the right installation, you can achieve what is best for each type of room. Whether its a small huddle room or a large conference room, you need to make sure the equipment will cover these spaces.
Check the users. A simple poll of needs, experiences and perceptions can inform your choices while not needing to dictate direction.
Check the attitude. Yours and ours. MS Teams as video collaboration is ready for prime time and if planned properly, it will blow up in everyone's face. Your team needs to know the skills and limits necessary to deploy Teams and your integrator and licensing partner needs to not take a cookie-cutter or templated approach to you.
Check the rearview mirror. Look around at competitive offers. Lifesize, Starleaf, Zoom, Bluejeans (and more..) there are lots of ways to address this need. Beyond the solution not sucking, pick one that makes you shine and works flawlessly.
How can we help? With our partner, N2COn- we can review the MS licensing and network requirements necessary. PVC can help you review the rooms and the users using the rooms to see what scale and scope best fits. Logitech has revolutionized and simplified the equipment options for room solutions for Microsoft Teams! Together this collaboration between Perfect Video, N2Con, and Logitech includes everything you need for success. And we scale… we will help you with anything from small, medium and large configurations as well as small, medium and large organizations.
We recently presented a webinar on this topic. It's brief and an appetizer for your consideration.
If that is not enough, ask to talk to one of our customers. Our work speaks for itself.
Let Perfect Video Conferencing be your technology experts to provide your video conferencing solution. Ask us for a Free Demo today!
About Perfect Video Conferencing:
Founded in 2009 by Randy N. Marcotte and John Killcommons, Perfect Video Conferencing was born of a commitment to integrity and partnership and the desire to create a boutique brand based on white-glove service to its customers.
What started as a simple conversation about shared values evolved into Perfect Video Conferencing. Those seeds of dedication to innovation and customer satisfaction has moved PVC from a shining star in a clouded sky of VARs to our own constellation of VAP – Value-Added Partner.
As our industry evolves, we continue to innovate and forge relationships in order to provide our customers with the most up-to-date unified communications solutions backed by the most customer-focused support, remaining true to those inspirations that are at our foundation.